Mark Peter Gertruda Andreas van Bommel (Dutch pronunciation: born 22 April 1977 in Maasbracht) is a Dutch footballer who plays for and captains Bayern Munich in the German first division. He is also the son-in-law of the coach of the Dutch national team (which he also captains), Bert van Marwijk.
Contents
* 1 Career
o 1.1 PSV
o 1.2 Barcelona
o 1.3 Bayern Munich
o 1.4 International career
o 1.5 Career statistics
* 2 Honours
o 2.1 National team
o 2.2 Individual
* 3 Personal
* 4 References
* 5 External links
Career
Mark van Bommel started his amateur career at local club RKVV Maasbracht before earning a professional contract with Fortuna Sittard in 1992. His other colleagues at Fortuna at that time who would later join PSV alongside him were Wilfred Bouma and Kevin Hofland.
PSV
Van Bommel was signed by PSV in 1999 where he formed a midfield partnership with Swiss international Johann Vogel. He won three Eredivisie titles and two Johan Cruyff Shields with the club. He was also named Dutch Player of the Year in 2001 and 2005.
In his final season with PSV, having assisted the team to the Dutch league title and a Champions League semi-final place, he was expected to join his father-in-law Bert van Marwijk who at the time managed the Bundesliga side Borussia Dortmund, but van Bommel opted to stay at PSV until the end of the 2004–05 season.
After the Champions League semi-final loss to AC Milan and with the Eredivisie title in PSV's hands at the end of April, he confirmed he would join FC Barcelona in May 2005 after the club won their own domestic league.
Van Bommel with Barcelona.
Barcelona
Seeking to strengthen his already title-winning squad, Frank Rijkaard signed van Bommel on a free transfer for Barcelona, the club that he had supported as a child.[1] Van Bommel spent the summer prior to his move to Spain learning Spanish in a convent in Eindhoven.[2] Similar to his role at PSV where he was largely used in a ball-winning midfielder, Rijkaard used van Bommel largely as an aggressive centre midfielder, utilising his ball-winning skills to complement the more skilful players already at the club.[1][2] As per his squad role, throughout the league campaign he was rotated with fellow midfielders Xavi, Edmílson, Andrés Iniesta, Deco and Thiago Motta, featuring in 24 domestic matches and a further 12 in cup competitions. His season with Barcelona was hugely successful as the club won La Liga and the 2005–06 UEFA Champions League. He won his third trophy with the club on 20 August 2006 as Barça beat city rivals RCD Espanyol in the 2006 Supercopa de España. Six days later, however, it was announced that van
Mark van Bommel
Mark van Bommel
Mark van Bommel
Mark van Bommel
Mark van Bommel
Mark van Bommel
Mark van Bommel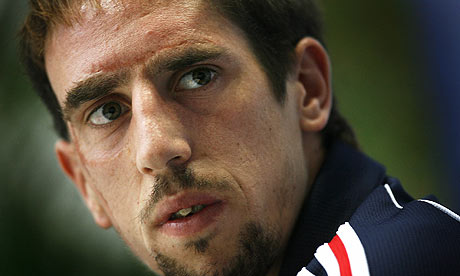 Mark van Bommel
Mark van Bommel
Mark van Bommel