Elena Sergeevna Vesnina (Russian: Елена Сергеевна Веснина) (born Lviv, Ukrainian SSR, Soviet Union, on August 1, 1986) is a professional female tennis player from Russia. Her career high rank was #22, achieved on October 12, 2009. She is coached by former ATP tour player Andrei Chesnokov.
Contents
[hide]
* 1 Career
o 1.1 2002–2003
o 1.2 2004–2005
o 1.3 2006
o 1.4 2007
o 1.5 2008
o 1.6 2009
o 1.7 2010
* 2 WTA Tour finals
o 2.1 Singles (0-4)
o 2.2 Doubles (9)
+ 2.2.1 Wins (3)
+ 2.2.2 Runner-ups (7)
* 3 Singles Performance Timeline
* 4 Doubles Performance Timeline
* 5 External links
[edit] Career
[edit] 2002–2003
In October 2002, aged sixteen years and two months, she gained direct entry into the qualifying draw for her first $10,000 tournament at Giza, Egypt, and succeeded in qualifying for the main draw before losing a close three-set match.
The very next week, once again qualify at Al-Mansoura to enter the main draw, where she won two further matches in straight sets, beating Hana Šromová of the Czech Republic in Round Two, to reach her first ever $10,000 quarter-final in just her second event played. However, she then defaulted her quarter-final tie to her opponent.
In 2003 she began the year entering two successive ITF events India. at Chennai and Bangalore, and not only succeeded in qualifying both times, but also reached her first semi-final and another quarter-final in the main draws, notably losing to future star Akgul Amanmuradova at the quarter-final stage at Bangalore.
These results gave her, her first ranking at World No. 750, enough for her to gain direct entry to her next $10,000 draw at Istanbul in the last week of March, where she beat her personal best result in reaching the final.
The following week, at Antalya, still in Turkey, she was knocked out in the first round by her then-compatriot Evgenia Linetskaya; and in May she met with mixed results in Lviv, Ukraine and Warsaw, Poland; but in June she claimed her career-first $10,000 title at Balashikha, Russia, without dropping a set.
After taking her first ITF title she the competed in Bucharest1 losing to Raluca Sandu in the second round she stayed in Bucharest to compete in Bucharest2, where she made it through the finals losing to German Antonela Voina in a tight 2 sets 6–4 7–6(7). She the competed in Zhukovsky, Russia, as a qualifier and succeeded, then won through all the way to the semi-final of the main draw with a tight three-set quarter-final victory over compatriot Ekaterina Bychkova en route, 6–7 6–4 6–4, but was stopped in straight sets in the semifinals by Alona Bondarenko of Ukraine.
In the middle of September, she qualified for her second straight $25,000 tournament at Tbilisi, Georgia, and this time won the title, recording victories over Evgenia Linetskaya, Olga Barabanschikova of Belarus, and Mariya Koryttseva of the Ukraine, in the quarter-final, semi-final and final rounds respectively. She then failed to qualify, trying to gert to for first main draw appearance at the WTA Tour in her next two events in Moscow and Tashkent. She finished the year ranked No. 279.
elena vesnina
elena vesnina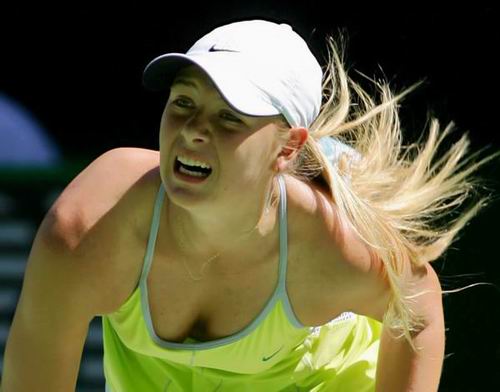 elena vesnina
elena vesnina
elena vesnina
elena vesnina
elena vesnina
elena vesnina
elena vesnina
elena vesnina